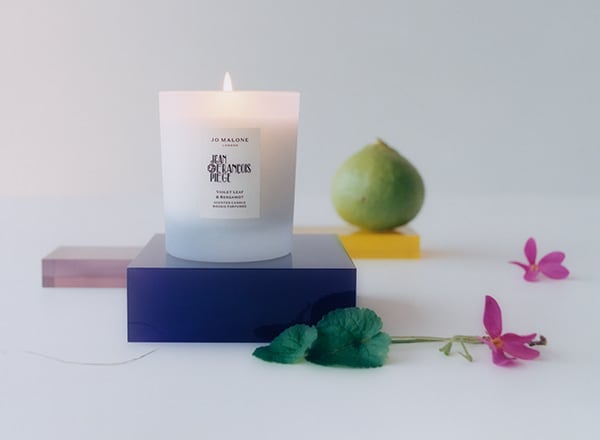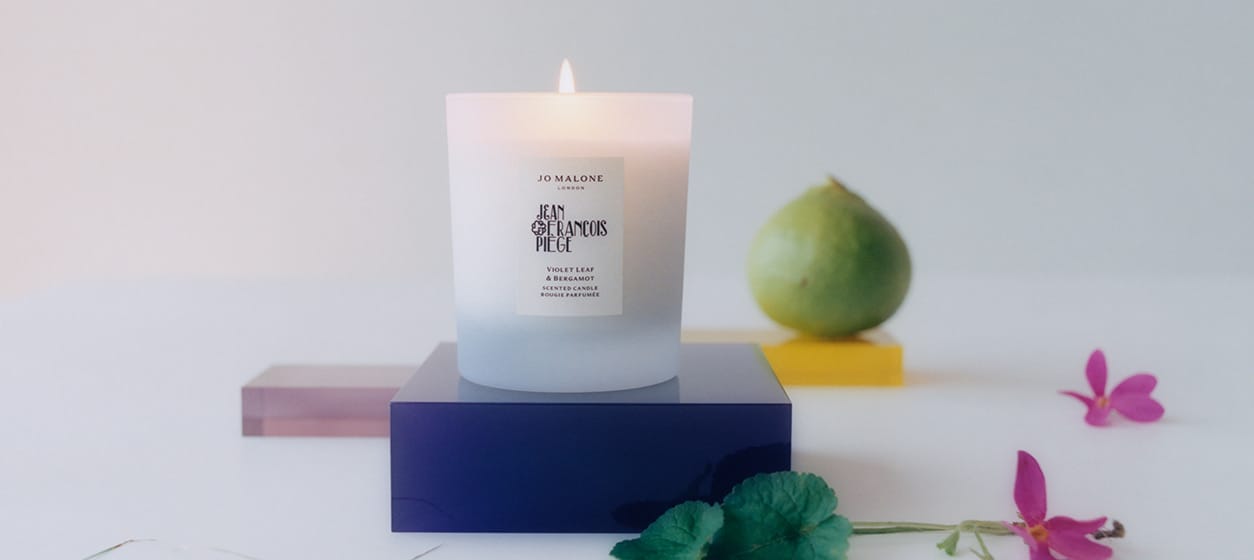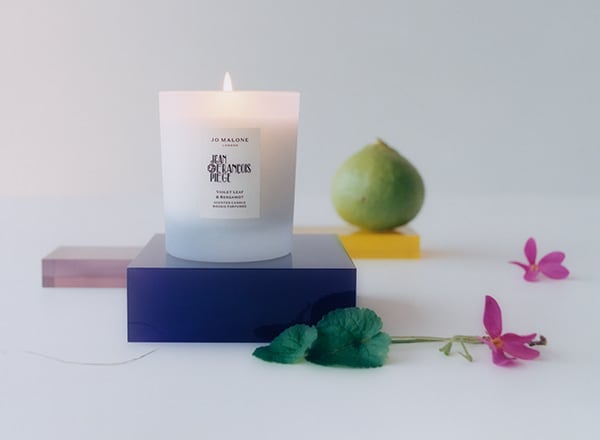 It is always more than just a candle here at the Jo Malone London Townhouse. Fragrant recipes not only crafted with carefully curated ingredients but fused with emotion and storytelling to deliver a moment of connection. But what happens when someone from an entirely different world – in this case the Michelin-starred chef Jean-François Piège – collaborates with us to make a candle? You get an unusual meeting of two very distinct universes, certainly, but also a phenomenal synergy that no one saw coming.
'Jean-François and I hit it off instantly. We quickly realised that there is so much common ground between our two worlds and the way in which we work. Over the course of our first meeting and many subsequent meetings at Jean-François' restaurant in Paris, we got to learn each other's creative languages and discover each other's worlds. We shared the same passion for creating emotional experiences through our craft, so it was a true meeting of minds, making the collaboration not just possible, but fruitful' explains Céline, Global Head of Fragrance. Jean-François certainly agrees: 'As a chef, the most important consideration for me when I'm cooking isn't necessarily the composition of a dish, it's the emotion it evokes. Jo Malone London creates in the same way, by using ingredients to create an experience that's very special and memorable. When creativity stems from wanting to share a moment, it builds a magical foundation for a product filled with quality and passion.'
The new Violet Leaf & Bergamot candle celebrates three main notes: steamed rice, violet leaf and bergamot. 'One of my most beloved cooking smells is the aroma of freshly steamed rice. The rice steam is very special to me. Years ago, in a restaurant I used to own, the kitchen was preparing some rice for the staff lunch, and my office was just above the window. The smell was sensational. It filled the room with an enveloping, warm and comforting aroma. In that moment, I knew this was the welcoming atmosphere I wanted to recreate through my dishes. So today I do the same. To me, rice is one of the most beautiful scents I've ever smelt, so it was the starting point for the candle', states Jean-François. At Jo Malone London we loved the idea of using steamed rice to inspire feelings of wholesomeness, warmth and comfort. But it is not a note that has been used in perfumery before. Working directly from the cooking pots in Jean-François' kitchen along with perfumer Mathilde Bijaoui we extracted the scent of the rice steam using a technology called Jungle Essence, which is typically used to capture the scent of blooming flowers. 'The process worked to add a beautiful musk-like quality to the candle's scent; it's enveloping and nourishing, but light and airy too', explains Mathilde. 'The liquid smelt exactly like the steam – I couldn't believe it. It's why Jo Malone London is so special: they capture a moment, a story, an emotion, and not just an ingredient, they make it sing', says Jean-François.
The seamless fusion of two creative worlds: fine food and fragrance.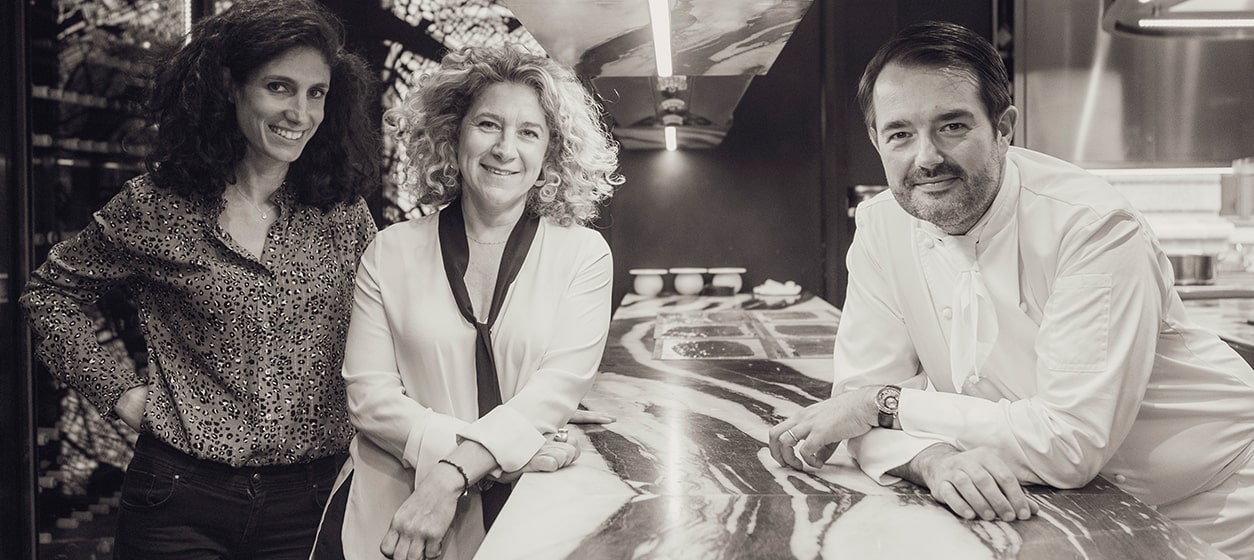 Jean-François is also interested in cooking with things above the ground, mainly leaves. In perfumery one leaf that we use a lot is the violet leaf. 'This really sparked my interest, as in cooking we don't typically use violet leaves. When talking about violets, it reminded me of my wife Elodie, who is from Toulouse, where the traditional violet sweets are one of the symbols of the city. Given our mutual love of fresh, leafy green flavours, it felt like the perfect ingredient to include. Finally, another ingredient that bridged the worlds of perfumery and gastronomy was bergamot. I adore cooking with bergamot as it's softer than most citrus fruit', explains Jean-François.
With three key ingredients to balance, it was no easy feat, as Mathilde notes: 'Overall the big challenge was to find the balance between the enveloping comfort of rice steam and the outdoorsy freshness of violet leaf and bergamot.' But the result is a scent that is comforting and cocooning, fresh and bright, inviting and welcoming. 'When the scent travels through the room it has the same fullness and overall experience of a perfectly executed dish, where the individual ingredients transcend into one exceptional experience. And like a great dish, it evolves, changes and develops – that's why it is so special to me. The Violet Leaf & Bergamot candle is one to light at home and create an ambiance, but it also feels very comforting. There's a welcoming personality to it and a sense of hospitality where you can eat beside it, but it also keeps you company', says Jean-François.